Every piece I create is an original, one-of-a-kind composition designed just for you. Here are some examples of what we can do together, but if you have an idea you want to explore please reach out and let's discuss!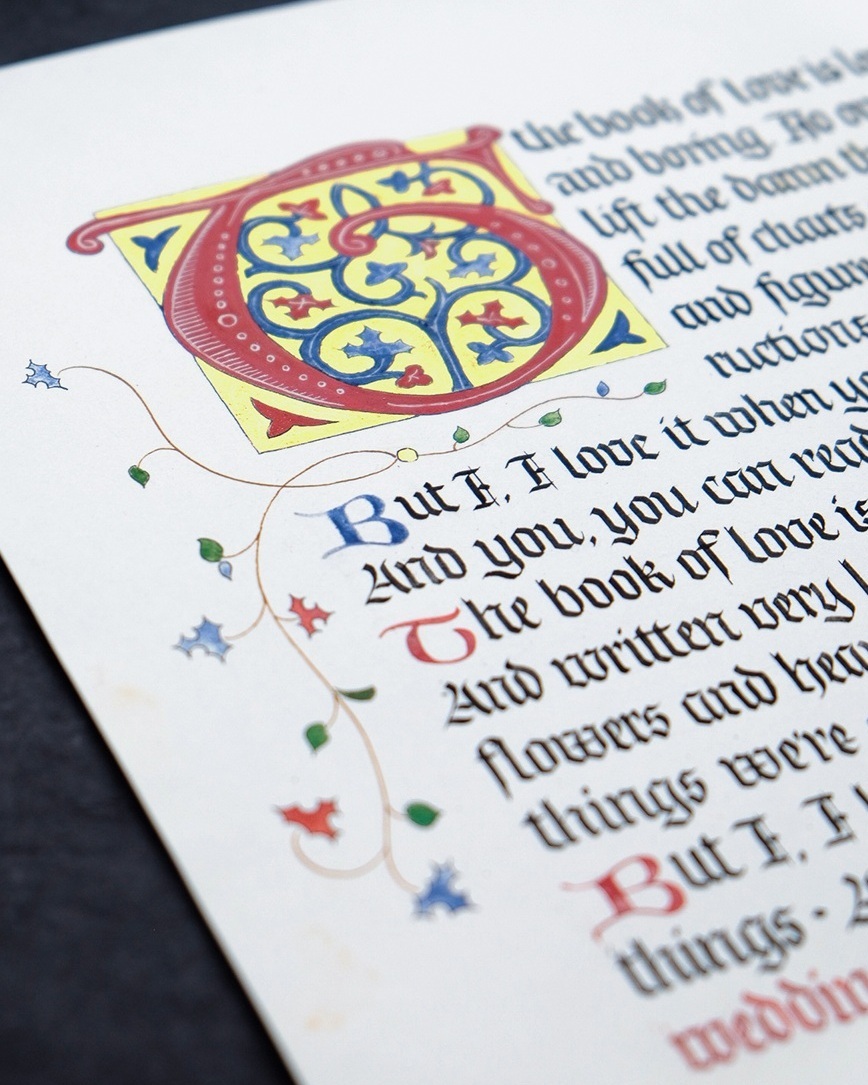 The ultimate luxury is the creation of a tailor-made keepsake. Create a piece for framing, a hand-bound book, or a delightful objet d'art! I don't simply write on things—I design, craft and compose unique pieces perfectly suited to your vision.
Work with me on: poetry, certificates and diplomas, vows and love notes, office decor, birth announcements, manuscripts, personal stationery, and whatever else you might think of!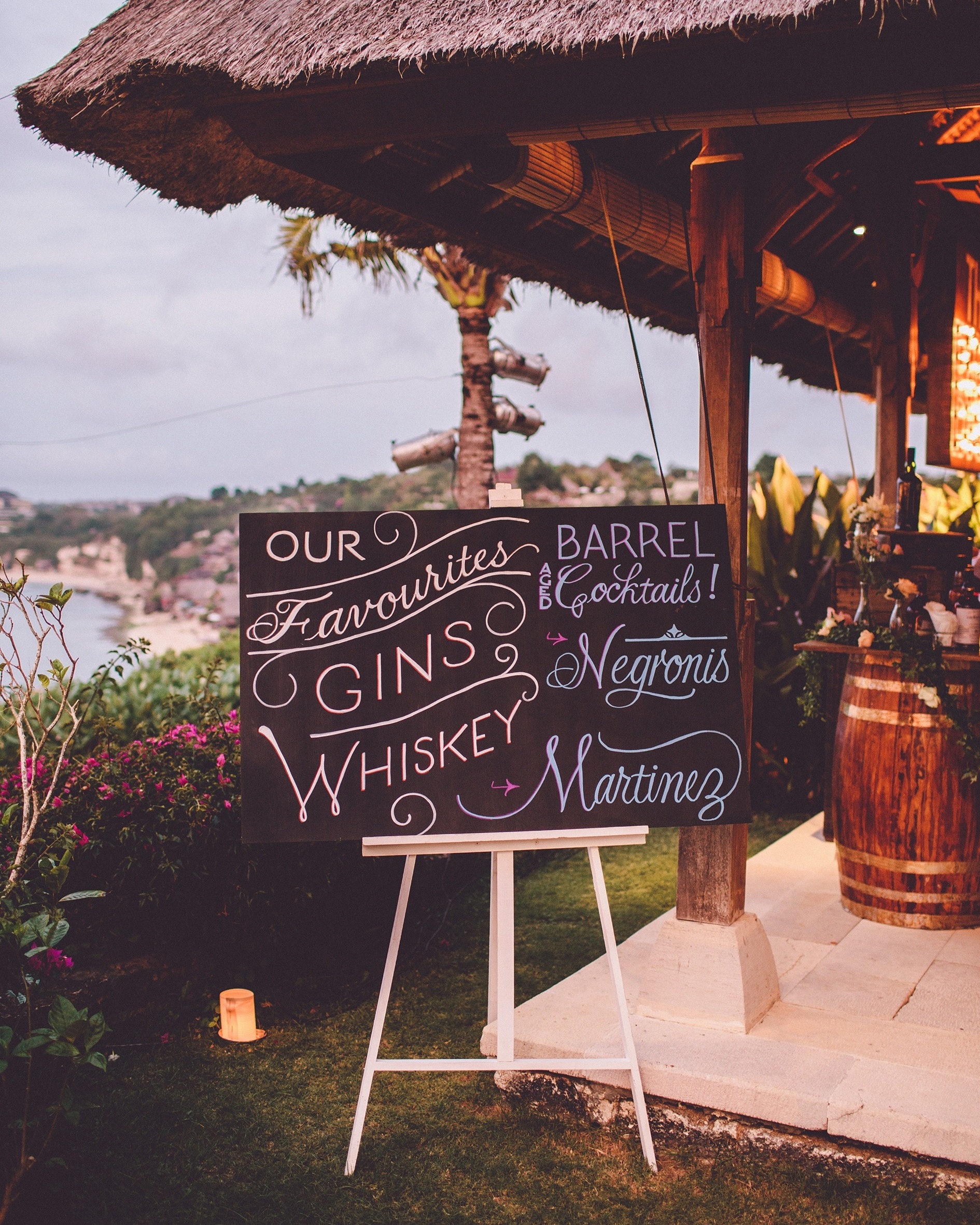 Whether a summer soirée, weekend wedding, or kid's birthday bash, I can make unique creations for your celebration.
We could go all out or stay as restrained as you wish—playing with materials, styles, colors and sizes—the sky is the limit!
Work with me on: invitations, spot calligraphy, signage, menus, name tags, programs, murals, backdrops, and more!
⇢ Get in touch!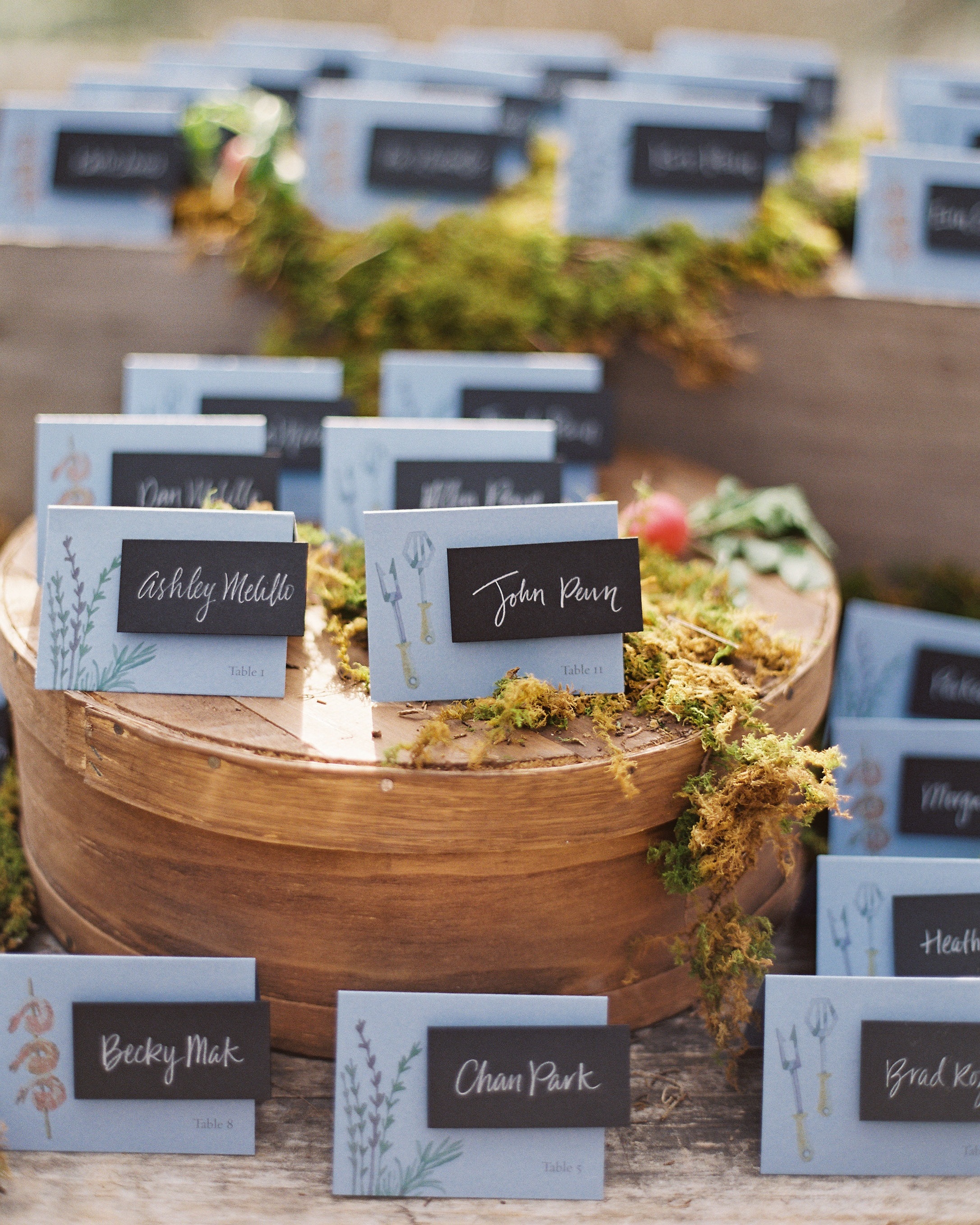 Throwing a destination wedding? Or a fabulous fundraising gala? Or maybe you're hosting an intimate dinner party to celebrate an occasion.
I specialize in conceptualizing and creating fabulous place cards; we don't even have to use paper! Leather, stones, glass and velvet are just some of the materials I've worked with.
Distinctive Designs, Expert Production.
Every couple wants a wedding day that is exquisitely and completely their own. It's not just about high-end, unique designs—it's about infusing your love and spirit into otherwise everyday materials. As an experienced graphic designer I know exactly how to transform a fabulous dream into a polished reality.
Custom lettered to tell your own story.
Commemorate an event, trip or milestone with a custom piece designed to tell and preserve a wonderful memory. Or use it for special events and corporate functions to elaborate on your brand voice.
Leather bags, bedroom decor, home signs, wine glasses—the list of things I can write on and customize for you or your business are endless!
Make your communication more compelling!
From Jimmy Choo to American Express, non-profits to event producers, I've collaborated with a wide array of clients to enhance their visual communication and brand voice.
Used for advertising or press events, influencer marketing, or simply more hi-touch correspondence, a hand-crafted piece is a distinctive and personal way to deliver your message.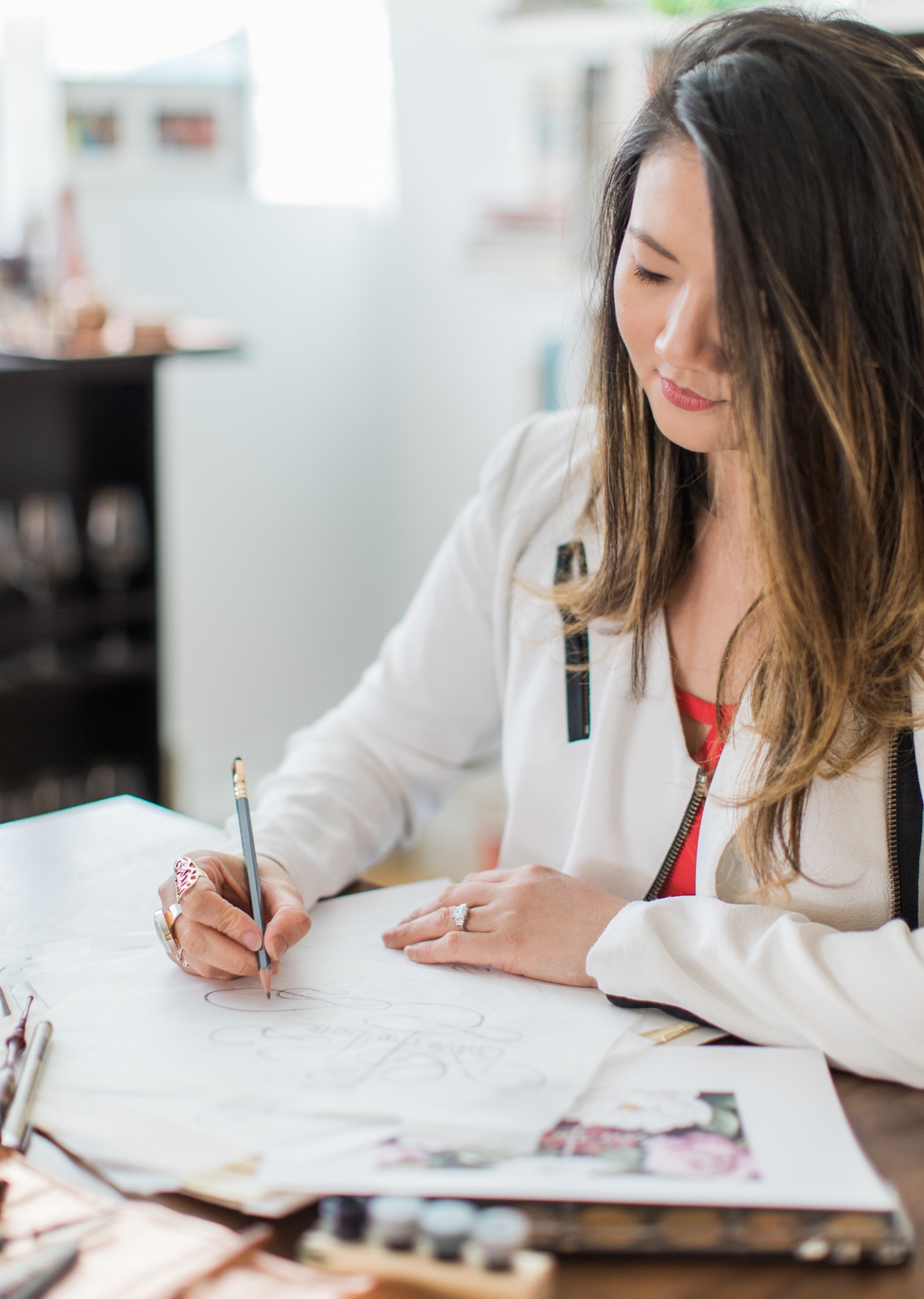 Why calligraphy? How can I help?
Hand-lettering and handwriting isn't just timeless and elegant. It's a distinct way to show your audience how much you care in this digital world.

I'm a devout student of age-old calligraphy and love applying it to modern uses, highlighting the splendor of the written word.
As a calligrapher and graphic designer, I bring an elevated visual sensitivity and technical know-how to my work. Plus, my versatility as a lettering artist—I am proficient in both historical and contemporary calligraphy—allows me to adjust the tone and nuances of my work to best evoke the true essence of your message.
Ready? Let's whip up something
Magical!
Complete the form below to send me your project info and I'll be in touch.